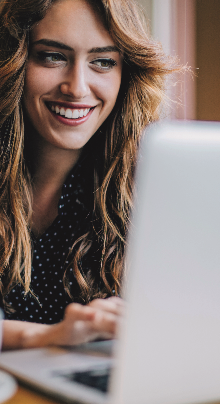 Investor Centre
More about Investor Centre
All shareholders have free access to the following online services via Investor Centre. This enables you to:
change your address
check your share balance
check your payment and tax details
update your payment instructions
sign up to receive electronic communications


Where can I find my Shareholder Reference Number (SRN)?
You will find your Shareholder Reference Number (SRN) on most postal correspondence from Computershare, for example your dividend confirmations, or proxy form. Your SRN can be found on the top right of the document and is a 10 digit number starting with an 'I' or 'C'. If you have shares in more than one company you will have more than one SRN, as each is unique to both you and individual companies.
Important: Your shareholder documentation and SRN are very important and should be kept in a secure place.


How do I register for Investor Centre?
Anyone with a shareholding managed by Computershare can register and use the standard services offered through Investor Centre. You simply need to provide:
the name of the company in which you have shares
your Shareholder Reference Number (SRN)
your surname
your post code


Helpful technical hints
For best results we recommend that you use the latest vendor supported release of the following browsers. In addition to improving your experience on the site, upgrading your browser will provide the latest browser security updates.
Browsers recommended:
Microsoft Internet Explorer
Mozilla Firefox
Apple Safari
Recommended screen resolution is 800 x 600 or higher.


Contact Us
If you would like to contact us, please view our FAQs first.